At this juncture, I think I'll give the place a rest (unless someone at yahoo or maybe my computer guru son Patrick can tell me how to access the MYSQL database so that the old site will reappear). Folks who want to chitchat about Paul can check out the Eight_Love community at LiveJournal or the McGann Utopia. And Michelle Harris has a cool McGann Brothers website with input from all the brothers. I might give the Library another go sometime in the future but not for the next couple of months.

I feel like Ripley signing off in cyberspace.
Last December I took over the McGann Library from Em Friedman who'd tired of the enterprise. I switched the site to a yahoo server since hers was periodically limiting access. I was able to get the new forum going on January 29 after a start-up glitch due to my ineptitude. Things appeared to be going ok with new folks joining and information about Paul McGann's works steadily being added. There was a hosting problem in May that was taken care of by yahoo, and the site continued. A few days ago another access problem arose, which a service person at yahoo decided to rectify tonight by deleting the files that powered the forum and blithefully telling me that I'd be good to go if I just reinstalled the phpBB program. And when I did so, I was back at square one with a rudimentary forum containing no data.
Current Mood:

frustrated
I've e-mailed yahoo about the problem I've had accessing the Library tonight. The last time I had a problem like this the MYSQL server was down, but the yahoo gurus were able to fix it. Hopefully, they'll do it again.
Current Mood:

annoyed
~ don't hotlink
~ comments are ♥
~ suggestions are appreciated & welcome.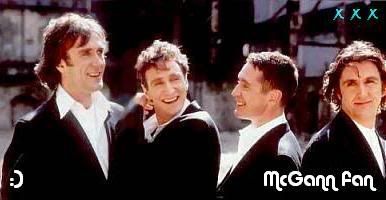 ♥
~ take away
Current Location:

Belfast

Current Mood:

creative

Current Music:

Gladiator OST - The Wheat


Cat xx
Because Paul asked so nicely, and because I FINALLY got my son to help me, I've got PHOTOS on my profile page. Apologies that the one of me at three is so big, I have two of that shot and I accidently chose the big one. I'll get it fixed as soon as I can. In the meantime, I hope you all enjoy the piccies.
Current Mood:

accomplished

Current Music:

My Funny Valentine

2006-2006
Requiescant In Pace fakeweestephen
Current Mood:

numb

Current Music:

Amazing Grace
I'm packing up and moving to Betelgeuse. (Thought that would make you lot happy...sob)
Current Mood:

confused

Current Music:

Nicked that "Moonlight" thingy
"Once upon a time, there was a man, a woman, a dog, and a book........"
Current Mood:

exhausted

Current Music:

Ludwig's...yawn...Midnight...yawn...Thingy
Clearance on overstocked clues! Passwords at knockdown prices!
Current Mood:

sleepy

Current Music:

Sweeney Todd
iansmomesq
kindly asked me to let everyone here know about this too! So...)
Come one! Come all!
Announcing the opening of
eight_love
, an Eighth Doctor and all inclusive Paul McGann community!
Do you love the Eighth Doctor? Do you love Paul McGann in any role? Then this is the community for you!
Discussion, fanfic, fanart, icons, screencaps, anything (for the most part) goes here! So head on over now to
eight_love
! We look forward to getting to know each and every one of you.
Let the squee begin!
(I had this up on another community and
Current Mood:

busy
Scoobies. Read. Alpha Centauri.
Current Mood:

cranky

Current Music:

1812 Overture